MCM was founded in the 70s and its history sounds like a gangster movie. After the Biz was running as hell til 1996 an anonymous snitch informed the feds about millions of evaded tax; the owner had to run away to Switzerland (European Tax Paradise). The Brand was generally dead after this.
2015: time for a big comeback. Like LV and other luxury brands MCM is back on the table. Rappers like Rick Ross or Kanye West are wearing it.
The good thing is you can get some vintage MCM Stuff like Bags and Hats today still for a good Price.
For Example you can find an MCM Bucket Hat for around $50 - 60 on Ebay or in cool Stores online like Agoraclothing. Another Piece is the MCM Passport Holder with Necklace. This you can find on Ebay.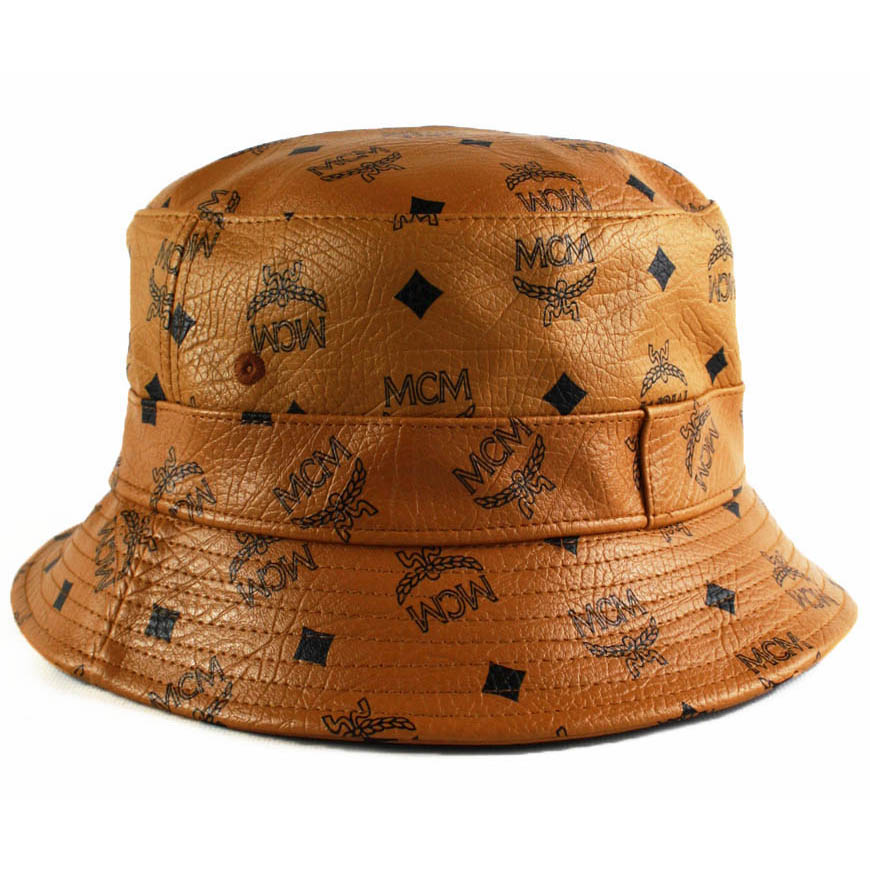 Agoraclothing MCM Bucket Hat
MCM Passport Holder w. Necklace